Deaths on the road are catastrophic and cause severe pain and heartbreak for all involved, and the worst thing – they are usually unnecessary!

Despite this, people risk their own and other road users' safety every day by not following the simple rules that The Highway Code sets out to protect road users and pedestrians.
The deathly facts
Road Transport is arguably the most dangerous industry to work in. The Department for Transport estimates that more than 500 people are killed in road collisions every year by a vehicle being used for a work-related journey.
How a fatal collision affects your business
Should one of your drivers be found to cause death or a serious injury, not only will they potentially face imprisonment of 14 years, an unlimited fine, the loss of their job and points on their license. 
You as the operator and business owner will face the Police, DVSA, and Traffic Commissioners becoming involved in checking your procedures, training, and company records.

You could even be called to a hearing, with the HSE then taking over.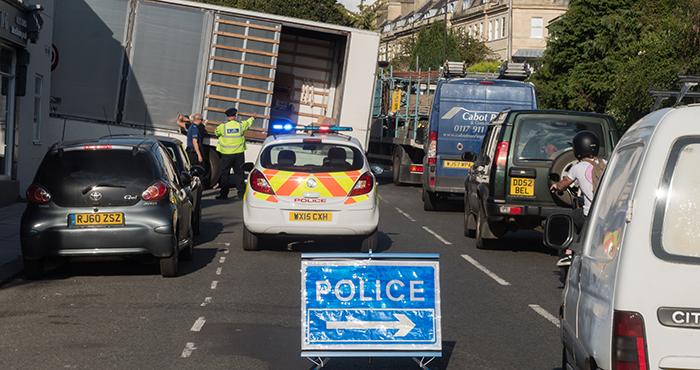 START TODAY, AND HELP YOUR DRIVERS MANAGE THE RISK
It all begins with creating good practice. 

Ensure your drivers are well informed of your company policies, and remind them regularly on the the key points below, explaining how each one will help to reduce their risk and keep them within the law.
Speed limits – remind them to stay below them and to not see them as a target

Tailgating – the importance of remembering the 2 second gap for cars 4 seconds for HGVs (with it increasing to at least double this during severe weather conditions)

Reading the road ahead – staying alert and not going into autopilot mode is important to avoid potential risk, including weather conditions

Hazards – remind them that even the vehicle in front is a hazard

Giving way – being considerate to all road users is vital

Reversing – carrying out manoeuvres carefully and slowly – always use a trained banksman when available

Obstructing the road – vehicles should not be used as weapons to cut in and obstruct other road users
It is important that your drivers start their journeys with the right mindset before they start to drive, one key factor is to make sure they and your traffic office have allowed enough time for the journey.

You can also make sure that drivers have a copy of the highway code.
REQUEST OUR FREE POSTER
If you'd like a copy of our downloadable poster to print out and display on your noticeboard, please just send us an email and we'll get a copy over to you.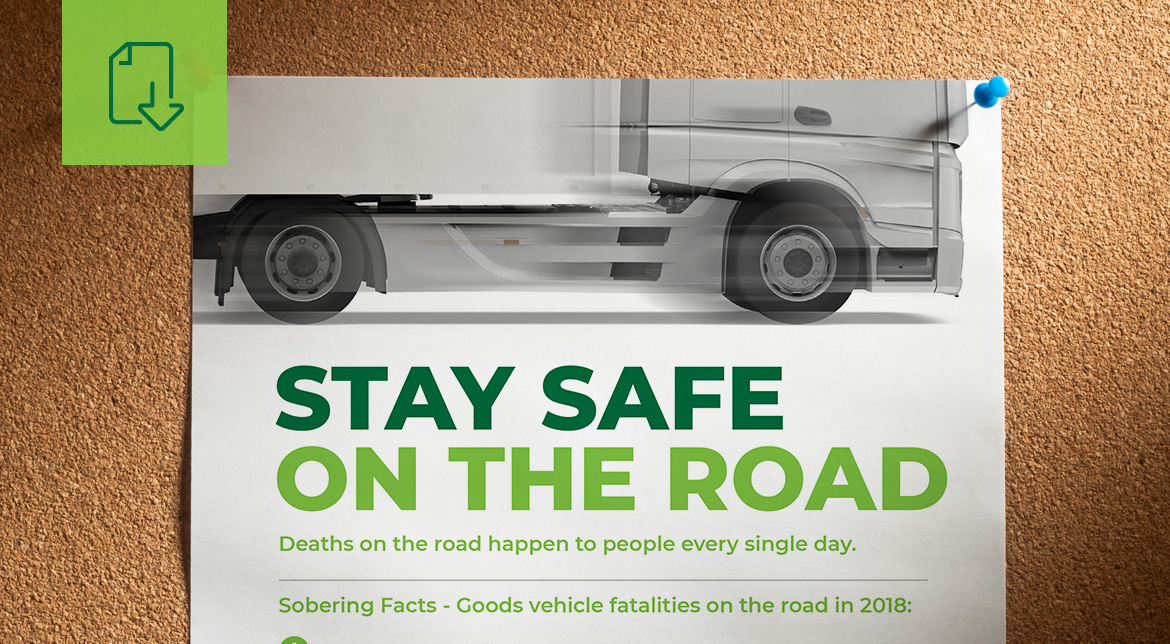 Alternatively, if you'd like to talk to us about our e-learning solution, and how it can help your business, please call us on 01202 923092 and we'll be happy to chat.