Low sun at this time of year, especially before the clocks go forwards, often dazzles us.
This can surprise you unless you are aware of the likely weather conditions and your direction of travel, causing temporary blindness.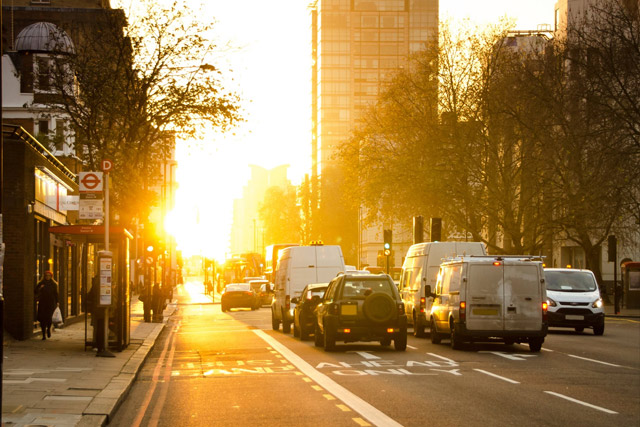 This can occur on any type of road when…
Driving towards a rising sun (the east)

Driving towards the setting sun (the west)

Driving over the brow of the hill into the sunshine

Driving on wet roads and the sun comes out – creating a 'mirror effect'
Before you set off on a journey, here's how to prepare for this temporary blindness whilst driving in low and variable sunlight conditions…
Make sure your windscreen is clean and smear-free reducing the glare

Check your wiper blades are clean, by wiping with a soft, dry cloth, to help prevent smearing

Have your sunglasses to hand so you can put them on
Then, whilst you're driving…
Slow down!

Increase your four-second gap (HGV's), two-second gap (Vans and cars) by two seconds
All the above precautions reduce the risk of having a collision if you should become temporarily blinded by the sun's rays.
Road Skills Online Professional Development Plan
We believe that regular driver training can help to improve driver's behaviour on the road, helping you to save ££££'s on your bottom line. One of the monthly Toolbox Talks in our Professional Development Plan is on Winter Driving, it's designed to remind your drivers of what they need to know to stay safe.
Let our online driver training help you deliver Toolbox Talks to your drivers with ease.  Click below to get your virtual demo and a free trial!
Save time, save money, and keep your drivers safe on the road, it's a win-win for everybody.
Updated | November 2020