Meet the requirements for DVSA
Earned Recognition
Road Skills Online gives you all the tools you need to satisfy section 8.2 of the DVSA Earned Recognition scheme, delivering a consistent standard of Professional Development to all of your drivers while keeping a documented record of their progress at the same time.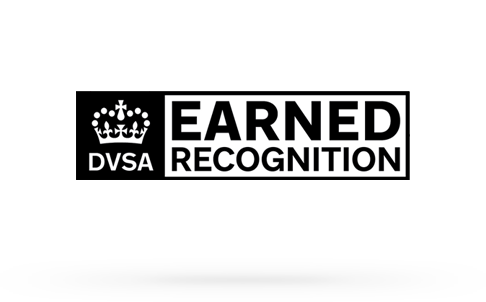 What is Earned Recognition?
Earned Recognition is an accreditation scheme from the DVSA that recognises operators who meet driver and vehicle standards. As part of the scheme, you're required to provide regular performance information such as consistent training standards and behaviour records for the DVSA Earned Recognition audit and in return, you're less likely to be stopped for inspections.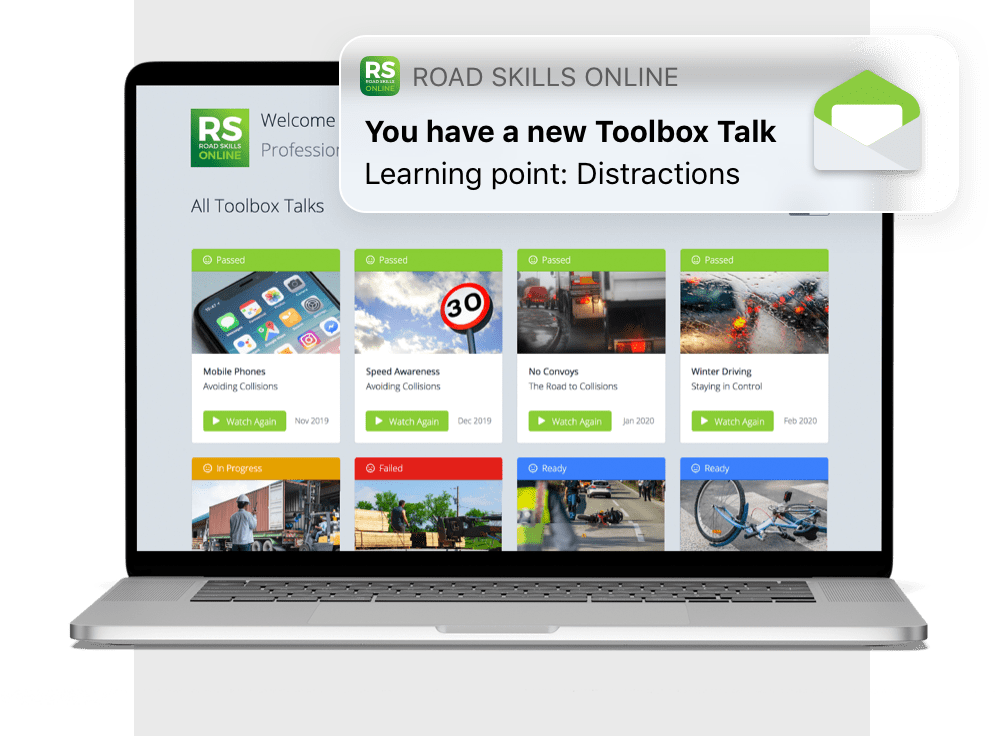 Section 8.2
Section 8.2 of Earned Recognition states that you should deliver regular Toolbox Talks at a consistent standard to your drivers, maintaining accurate records and evidence of any training that takes place. But bearing in mind that they're always on the move, how can you pin them down for a regular consistent chat?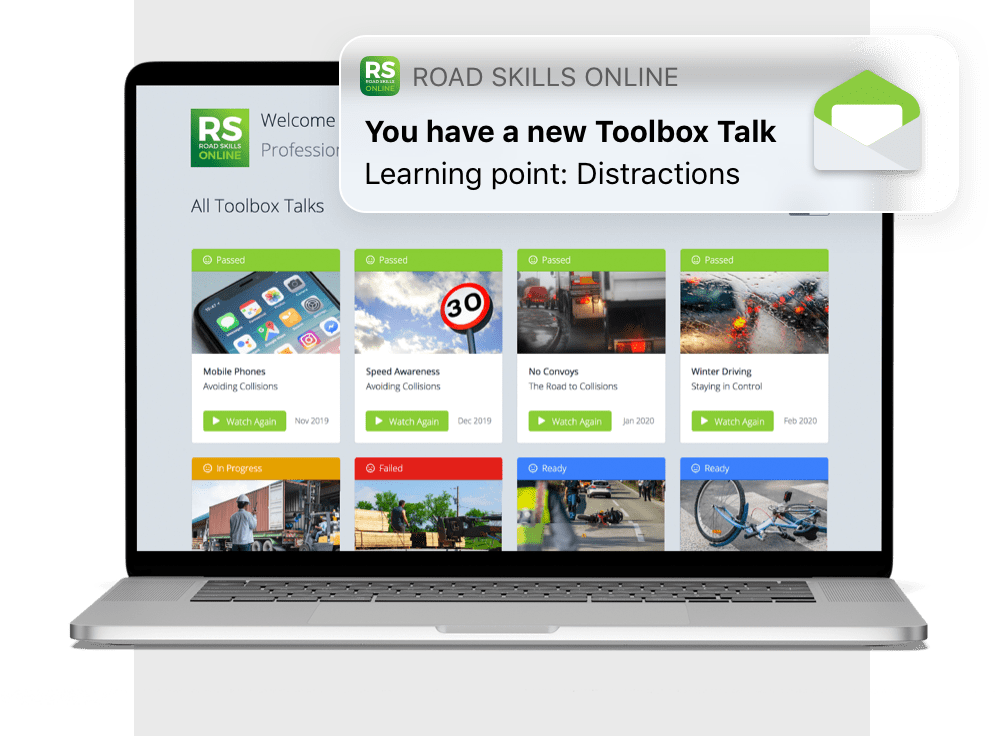 Our Professional Development Plan
Created by industry experts, our Drivers' Professional Development plan is a big tick in the box for section 8.2 of Earned Recognition, alongside providing numerous benefits to you as a company, the driver and the public.
Learn more about our PDP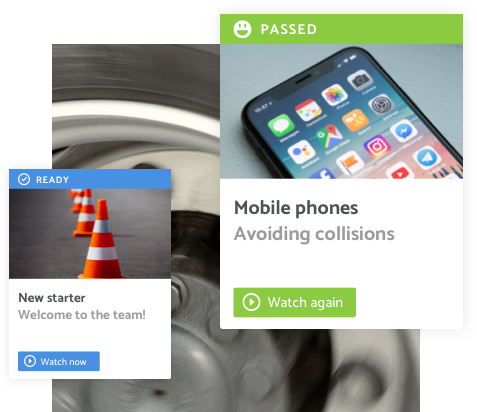 Toolbox Talks, anywhere.
It's hard enough to pin your drivers down at the best of times, let alone to deliver regular Toolbox Talks. Our bespoke e-learning platform has been created specifically for that purpose - your drivers can watch each talk at a time and place of their choosing, and you can rest assured that they're all receiving the same, consistent messages.
Find out more about our e-learning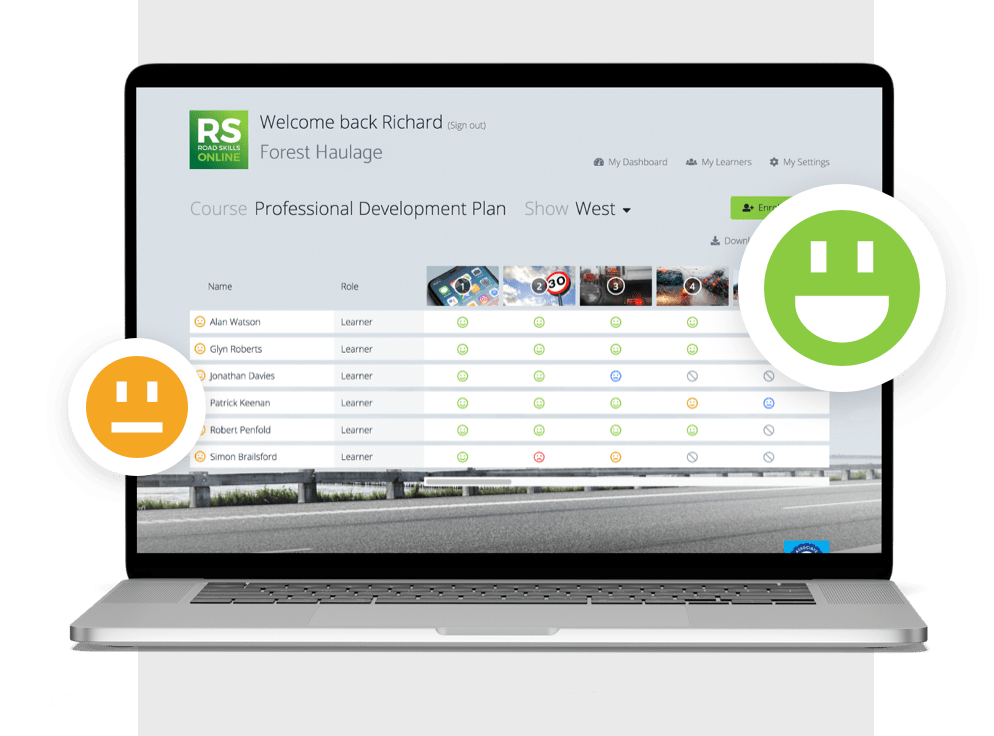 Track and demonstrate progress
Crucial to any assessment is your ability to demonstrate compliance, which is why we've built an easy to access Company Dashboard that gives you (and your auditor) a bird's eye view of your drivers' progress. No more messing about with paper records, or even Microsoft Excel, everything is in Road Skills Online ready to go.
See the Company Dashboard in action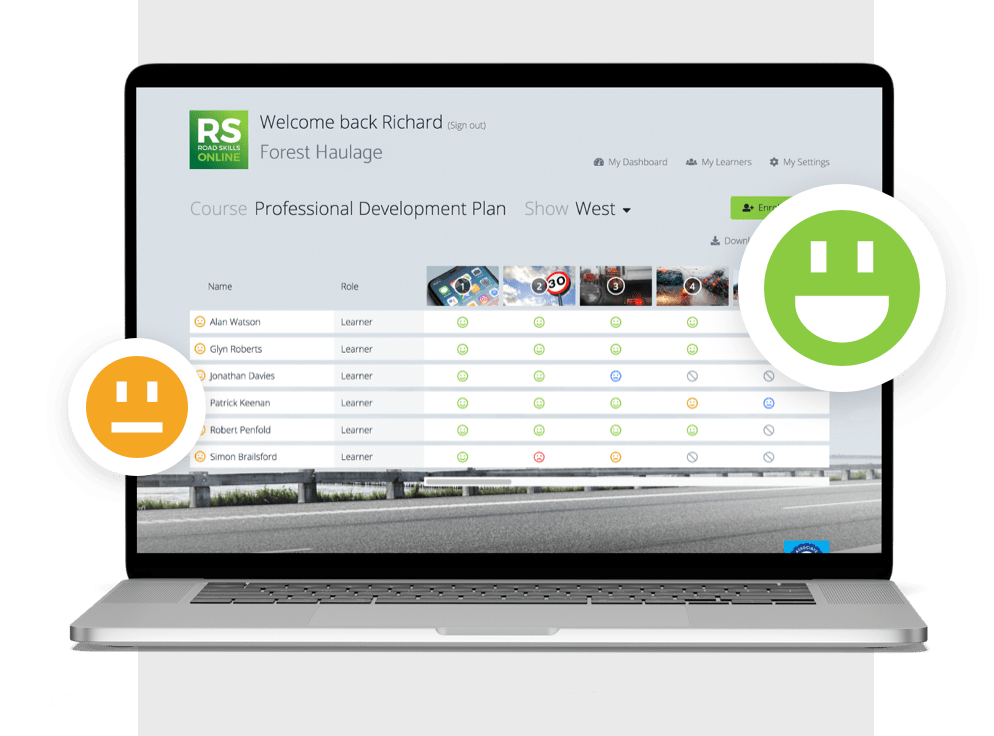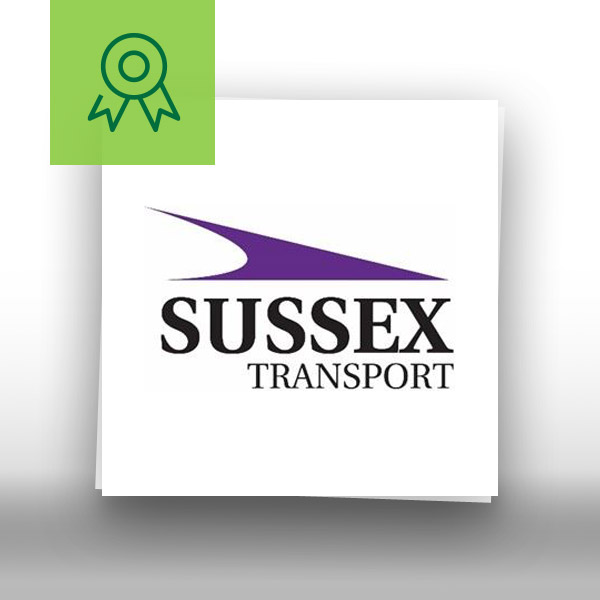 Case Study
Sussex Transport
Sussex Transport is a family owned haulage, lifting and warehousing business, employing around 50 staff and operating 23 vehicles out of 3 depots located in Brighton, Crawley and Chichester. Since being established in 1990, the company has steadily expanded its range of services and now offers external storage space, on and off site container hire, eCommerce pick & pack and ALLMI & NPORS safety training to its broad range of clients across the South of England and beyond.