Content Customisation
Our Professional Development Plan is our standard offering aimed at meeting the requirements of a broad range of businesses operating fleets. However, we appreciate that some customers may require something a little different, so here we detail the various types of content customisation we provide.
Can't find what you're looking for? Get in touch to discuss your requirements.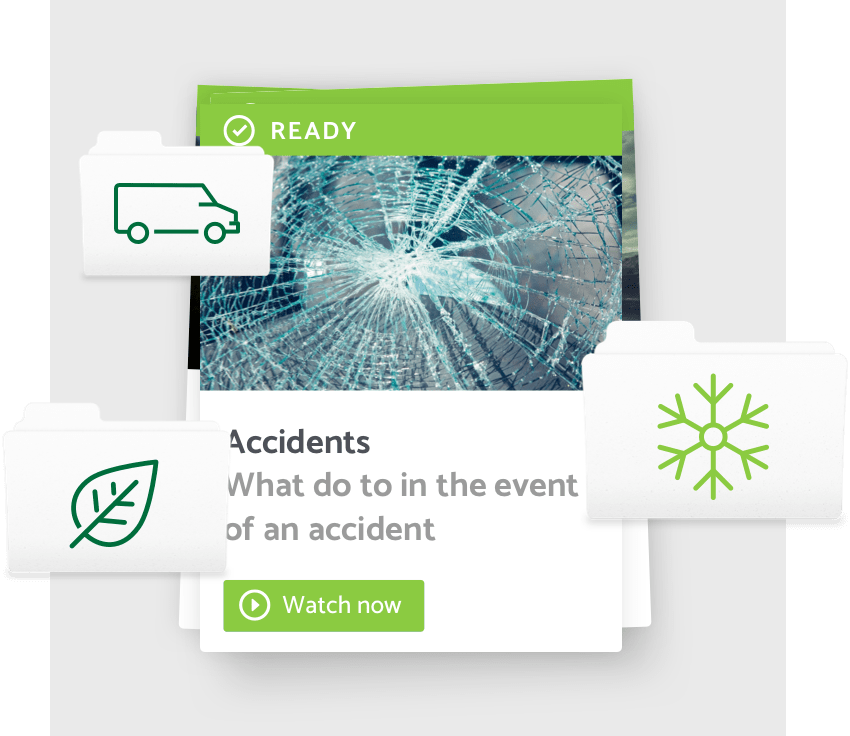 Content Bundles
Content Bundles take a selection of our existing Toolbox Talks and package them up into smaller mico-courses (we call them 'Bundles') suitable for a range of circumstances. You might want to use a particular bundle for induction training, or if you need to take swift remedial action after an incident occurs; you might even prefer that our training is delivered at a different pace or in a particular order. The choice is yours. Popular bundles include:
Induction
Cut the cost of diesel
Compliance
Winter driving

Efficiency & economy
Bridge strikes
Van drivers
Preventing collisions
Deliver Your Own Content
If you have existing video-based content that you'd like to use alongside ours or independently, we can upload it to our e-learning platform and create your very own Toolbox Talk. Use our platform to reach your drivers en masse, track their engagement and ensure your message is heard.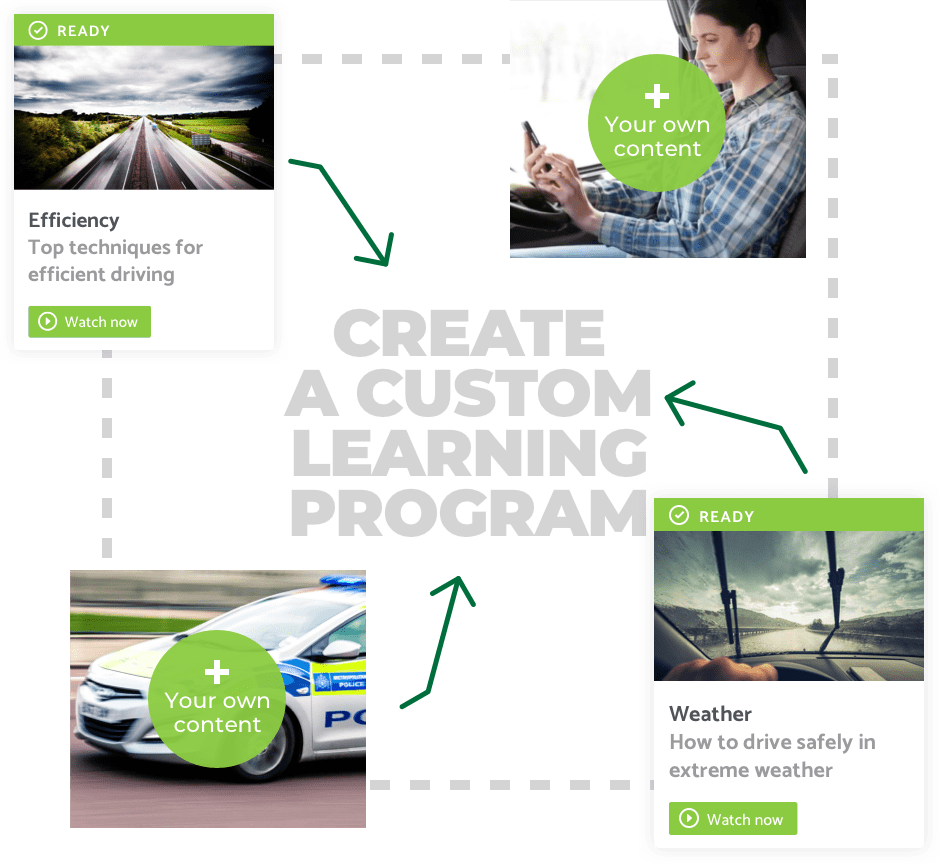 Toolbox Talk Production
If you would like a bespoke Toolbox Talk created from scratch or even a series of them, we can handle the production from start to finish. Once ready we can upload them to our e-learning platform ready to be distributed to your team.
Interested in providing a bespoke learning experience to your drivers?